STARGATE AUSSIES

Sandy Acres Siren of Stargate

(Alibi's He's the Man x Alibi's Marionette)

Lucy

Lucy is living in Ohio in a wonderful retirement home.  She is a very spoiled only child and loving every minute of it.  She was spay due to uterus infection.  I miss Lucy, but know she has a wonderful life.

youth bio:

Lucy is a lively young lady.  Full of fun and attitude.  She is training in agility, with a 1.6 second A-frame and those fast, tight turns, we are hoping to beat some BC!!!  Lucy debuted in CPE in Crown Point May 2005.  She had a wonderful time at her little test run, fast and full of herself and picked up a few legs too!   I hope that she will be ready to trial by fall.

At the NIASC show April 30, 2005 lucy got winners bitch and best opposite.  That was a 5 point major under senior breeder judge Sandy Cornwell.  Unfortunately, picture did not come out..

Below she is pictured being shown by Judy Hatton at the spring 2005 RRV shows.  Scroll down further for some pictures of her at 8 weeks.  From the day she was born, she was sure to be a star.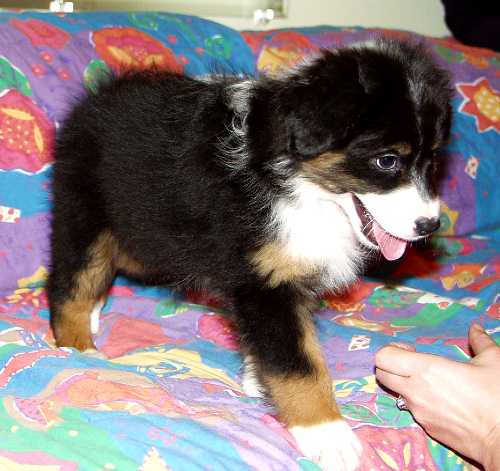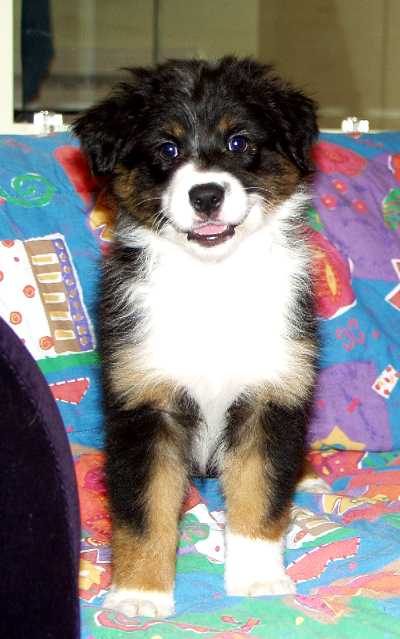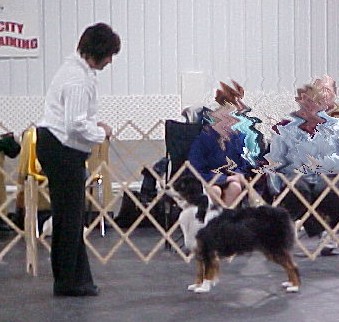 OFA

AS-20869G24F-PI

elbows good

AS-EL1635F24-PI

elbows normal